5 Remarkable Benefits Commercial Plumbing Orlando
Are you finding for commercial plumbing Orlando? As a business owner, you need a reliable and efficient plumbing system to ensure smooth operations and a safe environment for employees and customers alike in your locality. From restaurants to office buildings, plumbing issues can disrupt your business and impact your bottom line.
Commercial plumbing Orlando refers to the service to ensure the proper water supply, new installation, and healthy drainage system in commercial buildings or places such as restaurants, offices, and academic institutions. Commercial plumbing is more complicated than residential plumbing.
If you are eager to know about commercial plumbing service in detail, follow our today's writeup from top to bottom to eliminate any confusion.
5 Benefits Of Commercial Plumbing Service
A sound plumbing system increases the value of your commercial space and ensures living comfort. That's why efficient service is essential. Let's explore several benefits of commercial plumbing services to run a better business environment.
1. Reduced Downtime
A well-maintained plumbing system ensures that your business operations run smoothly without any unexpected disruptions due to plumbing issues.
2. Cost Savings
Regular maintenance, investigation, and repairs can prevent costly plumbing issues from occurring, saving your business money in the long run. Also, taking steps for commercially damaged plumbing can save further expenses.
3. Increased Safety
A properly functioning plumbing system helps to ensure the safety of your employees and customers, preventing accidents and health hazards due to leaks, backflows, or other plumbing issues.
4. Improved Efficiency
When you upgrade the total plumbing system to modern with the help of new technology, the output will be more convenient. Efficient plumbing systems can improve your business's efficiency, reducing water usage and energy costs.
5. Compliance with Regulations
Commercial plumbing systems must comply with various regulations and codes. A professional plumber can ensure your plumbing system meets all legal requirements and avoid costly fines.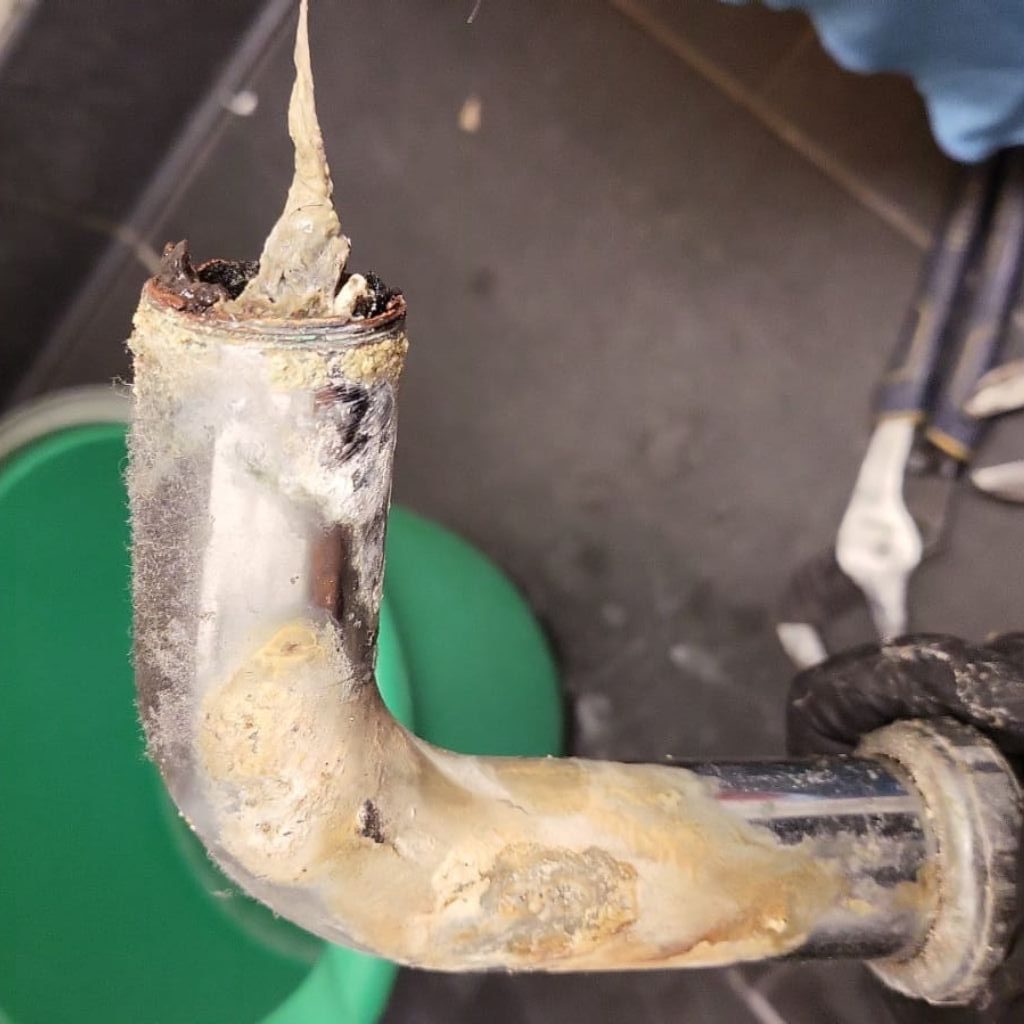 Prominent Plumbing Commercial Services in Orlando, Florida
Investing in high-quality commercial plumbing services can help your business run smoothly and efficiently, reducing downtime, saving costs, and providing a safe and comfortable environment for everyone.
But hiring a skilled service provider is a must. You can rely on a trusted commercial plumbing constructor  ASAP Service Plumbing, for efficient and affordable services to businesses in Orlando. Scroll down to learn the fantastic services by commercial plumbers Orlando FI.
Emergency Plumbing Services
We understand that plumbing emergencies can happen anytime, so we offer commercial emergency plumber and round-the-clock services to keep your business running smoothly.
We offer the best commercial plumber who can handle all your plumbing installation needs, from water heaters to plumbing fixtures, with minimal disruption to your business operations.
Regular maintenance is crucial in preventing costly plumbing issues down the road. We offer commercial plumbers Orlando for customized maintenance plans to keep your plumbing system in top shape and avoid unexpected breakdowns.
Clogged drains can cause severe issues for your business, from foul odors to unsanitary conditions. Our drain cleaning services ensure your plumbing system stays clear and running smoothly.
Clean, fresh water is essential to any business. We offer a range of water treatment services, from water softeners to filtration systems, to ensure that your business has access to high-quality water. Share with us for any commercial plumbing repair.
Backflow can contaminate your water supply and cause serious health hazards. Our team can install and maintain backflow prevention devices to keep your water supply safe.
Commercial Water Heater Services
We provide various commercial water heater services, from repairs to installations, to ensure your business has hot water when needed.
 When there are functions with gas, it's essential to have a trusted professional handle your gas plumbing needs. You can hand over the responsibility of all types of gas plumbing installations and repairs to commercial plumbing contractors Orlando Fl.
Frequently Asked Questions:
Why Is Commercial Plumbing Important?
Commercial plumbing is essential to regulate a healthy plumbing system in commercial areas like institutions, shopping malls, and restaurants. These places are densely populated, that's why there are high chances to occur plumbing issues such as sewer leaks, drain blockage, irregular water pressure, damaged pipes, and so on, which can cause disastrous situations in commercial property.
What's The Difference Between Commercial And Domestic Plumbing?
Commercial plumbing requires more durable materials, upgraded technology, and professional touch than domestic plumbing.
What Type Of Pipe Is Used In Commercial Plumbing?
PVC(Polyvinyl Chloride) pipes are highly popular for commercial plumbing because of their durability. This pipe lasts for over 100 years and is potent to face damage more than other materials. The installation of PVC pipes is comparatively expensive but offers good plumbing comfort.
Conclusion: 
A reliable and efficient commercial plumbing system is critical for the smooth operation of your business. At ASAP Service Plumbing, we understand the importance of having a trusted partner for your commercial plumbing Orlando. Our team of skilled technicians provides top-quality plumbing installations, repairs, and maintenance services tailored to your business requirements.
Our Commercial Plumbing

Service Area:
The ASAP Service Plumbing offers its incredible plumbing services in these areas:
Cities in Osceola County, Florida:
Cities in Orange County Florida: