Find The Best Service With Water Heater Replacement Orlando
Water heater replacement or new installation is a nice improvement to the home environment that ensures your comfort. But after a certain period, it gets damaged by minerals, mold, mildew, or even expiration. That's why er are here to assist you by informing the solution to this significant problem.
Water heater replacement refers to installing a new one by replacing the defective or older water heater. A quality heater lasts at least 8-10 years. That moment becomes mandatory.
You need to hire a professional to execute the renovation. No worries because ASAP Service Plumbing is committed to fulfilling your requirement within budget. Let us discuss this today.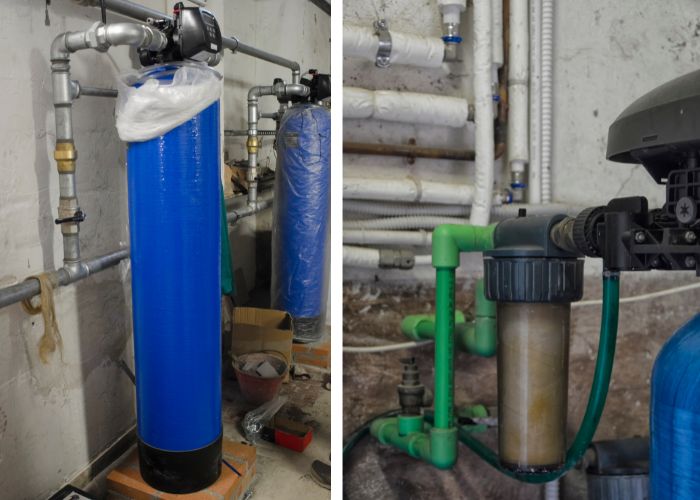 Why Is Water Heater Replacement Important?
When you encounter any of those problems with your water heater, you should replace it to get stress free heating solution. We offer an expert water heater replacement in Orlando. Our experts are certified to fix or replace your problem professionally with appropriate tools!
Water heaters have an average life span of 10 years if maintained properly. The water heater is often damaged or needs complete water heater replacement when there is rust, repeated leakage,  or the heating machine needs to be fixed.

Sometimes the whole heater doesn't require a replacement because only the door becomes defective. The door has to open or close quickly for a smooth water supply. At that moment,

water heater door replacement

becomes mandatory.

When considering a solar water heater replacement, choosing a system that is the right size for your household's hot water demands is vital. A plumber can help you determine the suitable size based on factors such as the number of people in your household, your daily hot water usage, and the climate in your area.
How To Replace Water Heater In A Hassle-Free Way (3 Steps)
Installing a brand new water heater is an excellent choice, whether replacing an old one or installing it for the first time. Follow our recommended steps to get rid of any difficulty.
Step 1: Identify The Problem
First, find out if the water heater needs to be replaced. Replacement is necessary if it has been used for a long time and doesn't produce enough output like before. In this case, if you cannot identify the problem yourself, take the help of a professional plumber.
Step 2: Arrange The Materials
The next step is to gather the necessary materials. If the entire water heater does not need to be replaced, buy the necessary parts, such as a door and wire of good quality. You can contact someone experienced to install a new water heater.
Step 3: Hire A Pro
Water heater repair or replacement is not a DIY project at all. Contact a certified plumber dedicated to fulfilling your requirements by combining quality and budget. 
The professional service provider ASAP Service Plumbing also offers a wide range of high-quality water heater repairs in Orlando with a storage tank facility. We can reach your place directly, bringing a new perpetual water heater with 2 years limited warranty.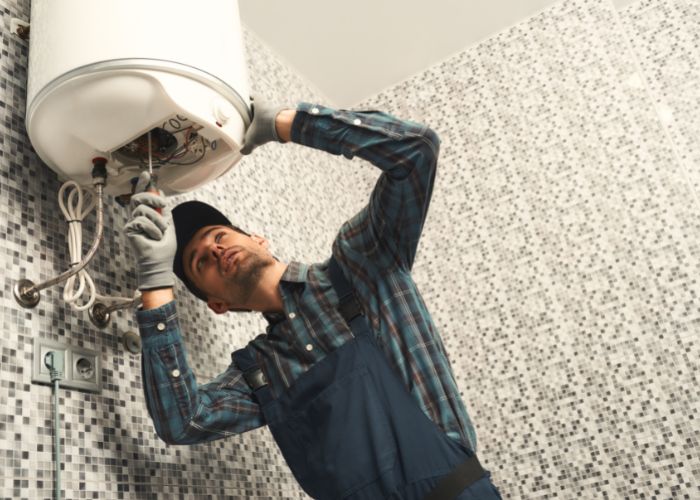 The Services Of Water Heater Replacement Orlando: All-In-One Package
When selecting a local water heater replacement service, choosing a licensed and assured professional with a reputation for providing reliable and proficient service is essential.ASAP Service Plumbing offers a wide range of water heater services in Florida. These services are listed below but are not limited to:
Water Heater Pipe leakage
If there is a leakage in a water heater due to broken pipes, loose joints, or rust, let us know! We provide this type of water heater repair in Orlando with proper installation.
Water Heater Storage Tank
The water heater storage tank needs to be fixed. The hot water and steam can make cracks in the walls of the storage wall. We provide water heater repair Orlando fI, which can be your permanent solution.
Faulty Water heater Temperature Control
The temperature control of a water heater can be fixed in many ways. Maybe it won't show the accurate temperature at high or low temperatures. The service of hot water heater repair Orlando will fix this issue.
The faulty Burner Won't Start.
This is a common problem when an auto-start burner won't start when required. The reason is a blockage in the control line, loose wires, or an entire burner system that needs replacement.
Frequently Asked Questions:
When Should Water Heaters Be Replaced?
After 10 years of use, a tank water heater needs to replace. For those who use soft water and maintain it correctly, the heater may last 12 years without any trouble.  On the other hand, a tankless water heater offers 20 years of longevity or even more. However, the regular use of this machinery keeps the engine movable for a long time.
Can I Replace My Electric Water Heater?
You can replace the electric water if it wears out or you want an upgrade version. An electric water heater warms up the water with high voltage, and the temperature rises from center to outward into the tank.
But when the temper of the water doesn't meet your demand, it should be changed. To replace the water heater, choose quality electric wire and arrange a cold water supply while installing a new one.
What Is The Average Life Of An Electric Water Heater?
An electric heater's lifespan depends on its type, features, materials, energy source, and maintenance. The tank water heater lasts for 8-12 years generally. On the other hand, the tankless heater is durable and can last for 20 years or more.
If you want an affordable option, choose a tank water heater that will serve you for 8-10 years with proper maintenance. They are also usable in any weather. But when anyone requires an upgraded heater for an extensive period, a tankless heater is the ultimate choice.
Should I Buy A Water Heater From A Plumber?
Buying a water heater or additional components from a trusted and experienced plumber is wise. Also, constantly invest in quality products to get the highest utility.
We often find huge discounts on online shops on electronic materials, devices,s or accessories that attract people. But only rely on them partially because your entire family's comfort depends on a water heater.
Conclusion: 
Never compromise with home improvement equipment because your entire family's health and comfort are related. Besides, water heaters are essential machinery applicable for various household tasks, such as washing dishes, taking showers, and doing laundry.
So when it becomes unusable, a great disturbance occurs at home. Replace your old water heater immediately to continue the home chores flawlessly. And don't forget to contact us for an experienced water heater replacement service in Orlando.
Our Water Heater

Replacement Service Areas:
The ASAP Service Plumbing offers its incredible plumbing services in these areas:
Cities in Osceola County, Florida:
Cities in Orange County Florida: