The Ultimate Guide For Drain Cleaning Orlando: Make It Easy
If you're dealing with a slow drain or a complete blockage, there are many different methods and products for drain cleaning Orlando to get your drains flowing smoothly again. This solution will relieve the homeowners from suffocative household issues.
Drain cleaning Orlando refers to professional plumbing in a locality to clear out all the gunks and collects build-up into drains like soap scum, mud, fats, hairs, or any other impurities. This activity also includes drainage repairs to provide a set of solutions.
In this article, we'll explore the best ways to keep your drains clean and clear in Orlando, so you can avoid plumbing problems and enjoy a comfortable home.
5 Reasons Behind Calling Emergency Drain Cleaning Services
Blocked drains can be a significant hassle, causing water to back up and creating a foul odor in your home. Those who live in the Orlando area know that the humidity and tropical climate can make it even more important to keep your drains clean and clear. Some signs indicate you must contact an emergency service for drain cleaning Orlando Florida.
1. Slowly Emptying Drains 
If your sink or shower takes longer than usual to drain, it's likely due to a clog that must be removed. It's caused by waste residue accumulating in the drain, and the flow becomes slower.
2. Recurring Clogs
After a more extended period, soap residue may accumulate in the drain, which causes unwanted clogs. When it's a headache to deal with clogs on a regular basis, calling for professional inspection and cleaning becomes mandatory.
3. Several Blockages At Once
Dain is an area of passing so much waste and used water from home to outside. This area is widely used every single day, that's why blockages can be noticed. Even though multiple drains in the home can cause several clogs simultaneously, it could be a sign of a more significant issue in your plumbing system.
4. The Smell Of Rotten Food Or Sewage From A Drain
Unknowingly spilling food scraps, vegetable or fruit peels, and meat oil down the grease drain can give off unpleasant odors that cause bacterial growth. Indicate the clog that is not only blocking your drain but also causing unpleasant odors.
5. Flooding
Sometimes garbage accumulates and clogs the drain. As a result, the water does not pass but comes toward the house in the form of flooding. Call a professional plumber immediately to get rid of such a situation.
4 Tips to Avoid Clogged Drains in Orlando: Keep Your Drains Running Smoothly
Dealing with a clogged drain can be a frustrating and unpleasant experience, especially if it happens frequently. However, with some simple steps, you can avoid blocked drains and keep your plumbing system running smoothly. Here are some tips to help you avoid clogged drains in Orlando. 
Tip 1: Don't Flush Kitchen Scraps Down The Drain
Even if you have a garbage disposal, you must scrape your plates and throw food scraps in the trash. Food particles can accumulate in your pipes, leading to clogs.
Tip 2: Don't Put Grease Down The Drain
Never pour the grease into the drain, as it can solidify and cause blockages. Instead, collect it in a container and dispose of it in the trash.
Tip 3: Pour Hot Water To Dissolve The Fat
Fat and oil are mixed in water, especially for washing kitchen utensils. So occasionally pour hot water on the sink so that the oil dirt is quickly dissolved and passes and the amount of blockage are reduced.
Tip 4: Take An Attempt Of Weekly Cleaning
It's similar to maintenance. Go for a deep clean once a week to enjoy a healthy drainage system. You can use low ph detergent, hot water flushing, and cleaning tools to do the task. You can appoint an experienced plumber for the service in your area, especially for storm drain cleaning Orlando.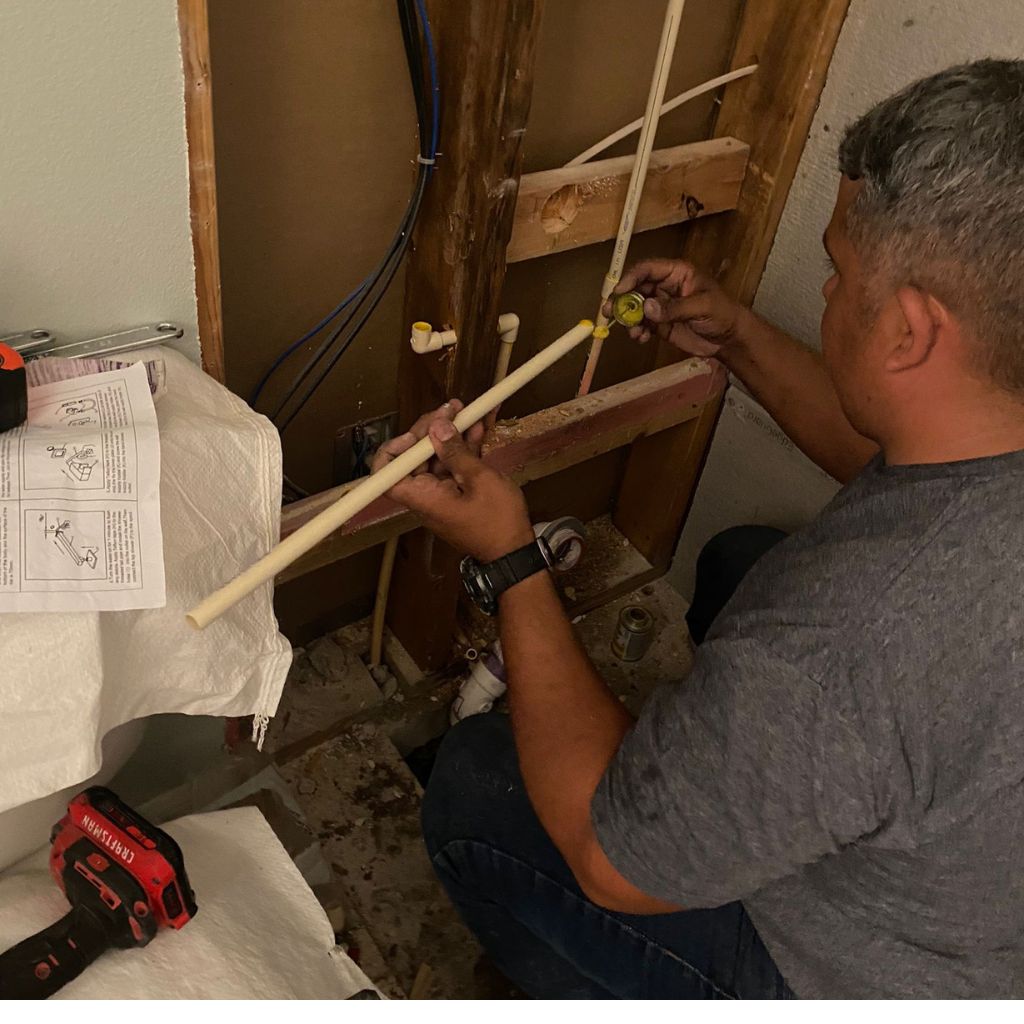 What Services are Included in a Drain Cleaning Orlando?
We don't just clean clogs. We also clean your drains. Our background-checked technicians are fast, friendly, and efficient. Contact us today for fast and reliable drain-clearing services, and enjoy the peace of mind that comes with knowing your drains are in good hands.
 Inspect the drains and pipes using specialized tools to identify the source of the blockage or clog.
There are cleaning the drain and pipes using various methods, such as hydro jetting, drain snaking, or chemical cleaners, to remove the blockage or clog.
Here are repairing services for damaged or broken pipes, drains, or plumbing fixtures causing the blockage or clog. So, don't worry about drain cleaning Orlando FI.
Our team provides regular maintenance services to keep the drains and pipes clean and clear, preventing future blockages or clogs.
We are here for emergency drain cleaning services to quickly respond to unexpected plumbing emergencies, such as overflowing toilets or burst pipes.
We offer septic system services, such as septic tank pumping and maintenance, to prevent backups and maintain the system's health.
Commercial Drain Cleaning
We provide specialized drain cleaning services for commercial properties, such as restaurants, hospitals, and hotels, which may have unique plumbing and drainage systems.
It involves removing dirt, debris, and other blockages from the drain line of an air conditioning system.
This drain cleaning product comes in a powder form and is typically used to dissolve stubborn clogs and blockages.
Rooto is a brand of drain cleaning products that includes a variety of products, including drain openers, clog removers, and septic system treatments.
Frequently Asked Questions:
Should I Call Plumber For Drain Cleaning?
If your drain faces severe clogs, several blockages, and flooding, it's mandatory to call a professional plumber to solve the problem. The homeowners can try to clean it, but the skilled ones complete the issues effectively and efficiently within less time.
Besides, some complicated plumbing issues become worse by unprofessional touch. So, it's safe to call a service provider nearest you.
How Do You Clean A Drain At Home?
You must make a DIY cleanser by mixing half a cup of baking soda and half a cup of vinegar. Spread it on the raised lt set for 30 minutes to one hour. Now wash off the drain flushing boiled water. Those dishwashing liquids containing acidic ph are also applicable to do the job. You can use scrubbing tools according to convenience.
What Is Drainage Repair?
Drainage repair refers to reconstructing defective drains to ensure proper flow and prevent blockages. Also, the drainage repair service includes cleaning large clogs, transforming complicated drains into simpler ones, and installing waste pipes, soil pipes, rainwater, and ventilation pipes.
Conclusion: 
So the days of suffering from waterlogging at home are over. Now deal with this type of cleaning problem yourself. Follow basic cleaning norms and regular maintenance to avoid unwanted hazards. Also, you can take assistance from us for any plumbing-related problems. We are committed to providing the best service and advice for drain cleaning Orlando.
Our Drain Cleaning

Service Area:
The ASAP Service Plumbing offers its incredible plumbing services in these areas:
Cities in Osceola County, Florida:
Cities in Orange County Florida: